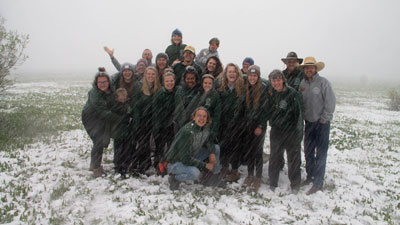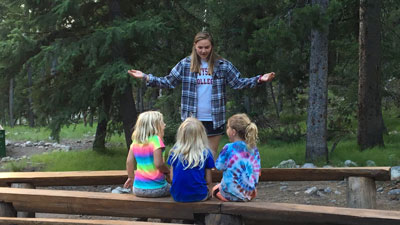 Luther Heights Bible Camp shares God's love with all generations as we grow in faith, live by grace, and love one another. We are located in the beautiful and unique Sawtooth Mountains of central Idaho. Working at LHBC is more than just a summer job. Our staff have the opportunity to develop their faith, leadership skills, and natural gifts while engaging with campers of all ages. Being a part of our team will likely be one of the best jobs you will ever have!
Steps for Applying
Complete online application. Returning staff can login to their account and complete the Summer Staff Returner application. New potential staff can create an account and complete the Summer Staff application.
Reference Requests need to be completed.
Interview
---
Employment FAQs
Any questions about the process or employment, please contact Kelly at .
---
Summer Positions
Leadership Staff (Program Coordinator)
21 years of age preferred, Previous camp experience required
As a member of our leadership team, the program coordinator will help lead summer camp staff, oversee programs, coordinate daily/weekly schedules, ensure safety protocols are followed and help create a positive, inclusive culture.
---
CABIN LEADER
18 years of age or older
Lead a small cabin group, 4-10 campers ages 6-18 for 3-6 days for all activities, including bible studies, worship, small and large group games, and activities such as canoeing and hikes. Responsible for the health and safety of the cabin group. Cabin Leaders will also serve on Luther Heights On-Location day camps and with Family+ and Adult retreats. Formerly known as Counselors.
---
RESOURCE STAFF
18 years of age or older preferred
Assist with hospitality needs at camp including kitchen dishes and cabin cleaning. Assist with program design and implementation. Assist with maintenance needs of camp.
---
KITCHEN STAFF
18 years of age or older, Prior kitchen service experience helpful
Assist Food Service Manager and Head Cook in food preparation, serving, and clean up for typically three meals a day.
---
SEASONAL POSITIONS
HEAD COOK
Email for detailed job description and application. Serve under supervision of Food Service Manager to cook and manage the kitchen. Serve meals during summer camp and weekend retreats. Seasonal part-time of full-time roll, May – October.
---
OPERATIONS MANAGER
Email for detailed job description and application. Serve year-round with oversite on property maintenance and management, forest service and state regulations, volunteer coordination and management, and some program area management like aquatic equipment and low ropes course maintenance. Serve on member of the Property Committee. Part-time October through April, full-time May through September.
---
RETREAT HOST
Apply here or email with questions. Volunteer or receive a stipend to serve with us to host weekend groups. Serve in tasks focused on food service support, hospitality needs and program assistance.